The simplest way to unsubscribe from emails is to go to https://www.investing.com/members-admin/settings-notifications (Settings --> Email Settings) and edit your email subscriptions by unchecking all the available boxes.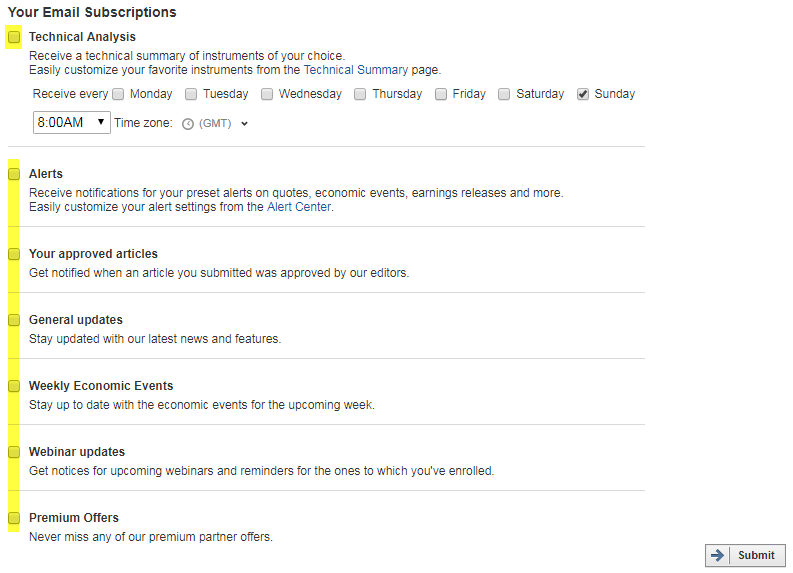 In addition, you can unsubscribe from all email communication at the following link: https://www.investing.com/unsubscribe 
Please fill your registered email and complete the image verification.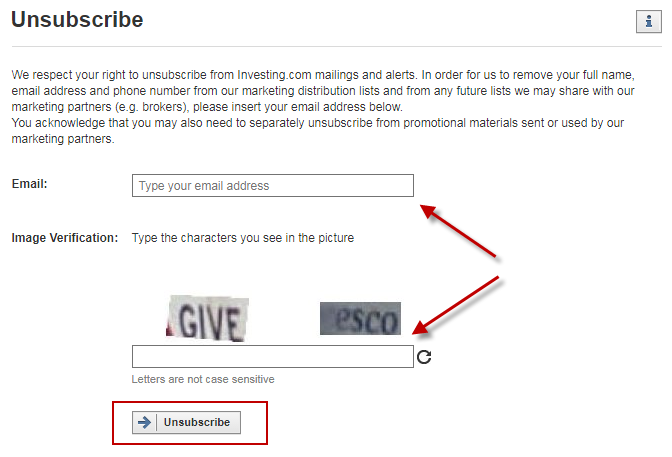 *Be advised that it might take up to 72 hours to fully process your request.