The calendar has the capability to cover ALL events of a specific country.
If you only select a specific country and leave the rest of the filters field blank, the calendar will capture all events for that country.
You can go into "filters" and unselect every country except for the one you wish to see events for.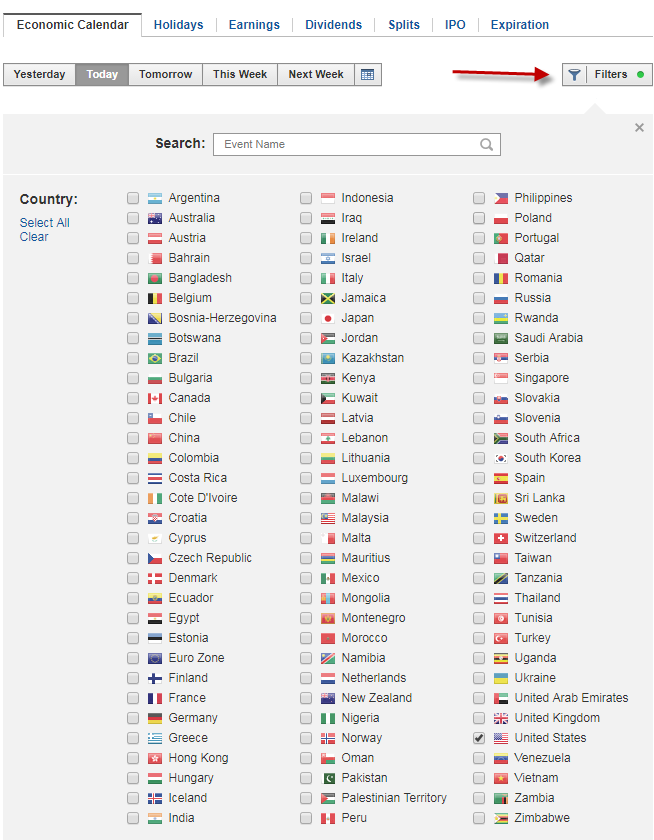 We hope you found the answers you were looking for. Please go to the
Investing Help Center
for further information.