A consensus estimate is a figure based on the combined estimates of the analysts covering a public company. Generally, analysts give a consensus for a company's earnings per share and revenue; these figures are most often made for the quarter, fiscal year, and next fiscal year. The size of the company and the number of analysts covering it will dictate the size of the pool from which the estimate is derived.
You can find this information under the "Technical" tab in instrument pages, for example:
https://www.investing.com/equities/apple-computer-inc-consensus-estimates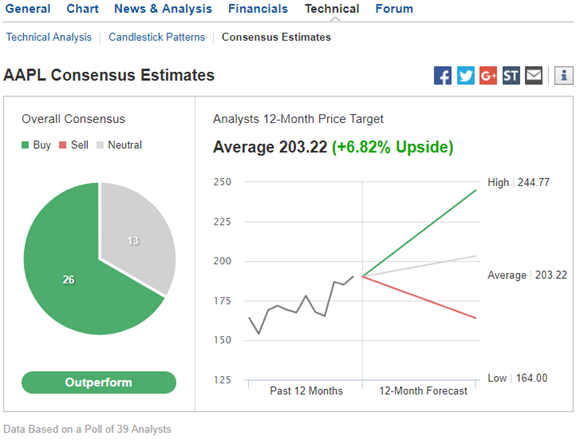 *Please note that the "Consensus Estimates" is not available for all our instruments offering.
Got more questions?
We hope you found the answers you were looking for. Please go to the Investing Help Center for further information.