The logarithmic chart is only available in the Streaming Charts.
Click on the "Chart" link in the instrument page. The logarithmic button is at the bottom-right of the chart ("log").
(e.g. http://www.investing.com/etfs/direxion-daily-gold-miners-bull-2x-chart).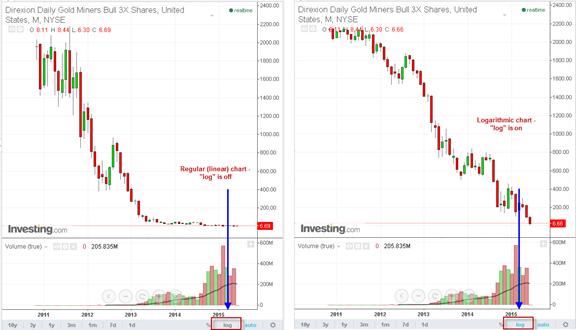 Have more questions?
If you haven't found the answers you were looking for, please go to the Investing Help Center for additional information.