What is Pip Calculator?
The Forex Pip Calculator tool will give you the value per pip in your account currency, for all major currency pairs. All values are based on real-time currency rates.
How to use our Forex Pip Calculator?
In order to use our Forex Pip Calculator, you need first to select your 'Account Currency', then to type the 'Trade size' (number of contract units) and press at the 'Calculate' button.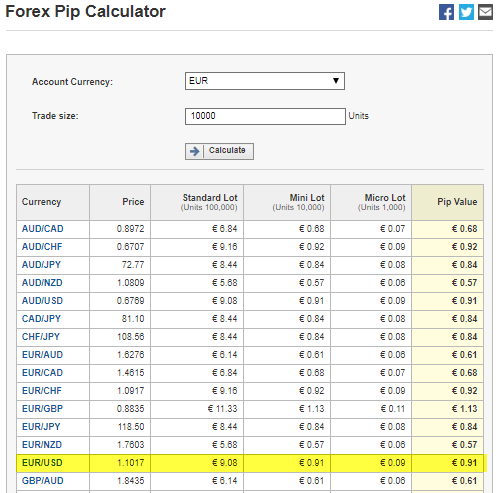 But, what is Pip?
Pip is the unit of measurement of change in value between two currencies. Usually, it's on the fourth decimal place, with a notable exception the Japanese Yen (second decimal place).
You can see two examples of Pip below.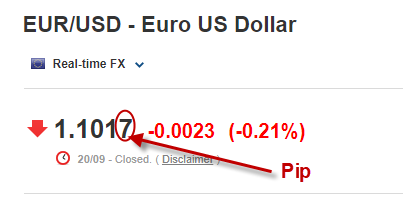 How the value of a Pip is calculated?
Using the example above of EUR/USD= 1.1017

Using the same example, if you traded 10,000 units of EUR/USD:

If you have any additional questions, feel free to contact our support staff.