We are proud to announce our new feature for the forums - Block users.
You can access this feature through the forum's comments by clicking on the 3dots icon: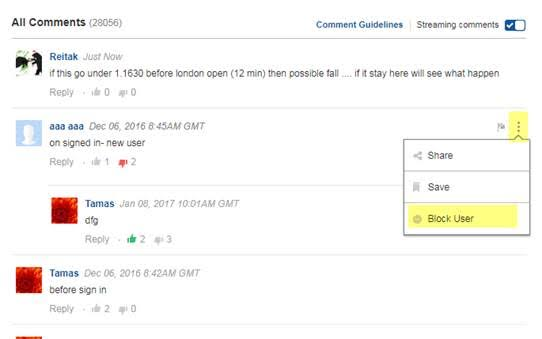 The meaning of Block
User who block another user – will not see any of that user's comments (on forums and on chat)
It is both ways (the blocked user will not be able to see any comments of the user who blocked him)
Users will be able to manage their blocked users' list, at https://www.investing.com/members-admin/settings-blocked-users
* The feature is available only to signed-in users
Got more questions?
We hope you found the answers you were looking for. Please go to the Investing Help Center for further information.