Investing.com provides a variety of Webmaster Tools, such as the Economic Calendar, Technical Summary Box, and many others for users to add to their website.

You can either click on the "More" tab and select "Webmaster Tools" or click on the link provided below to get to our Webmaster Tools.

http://www.investing.com/webmaster-tools/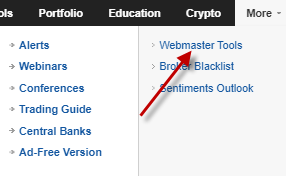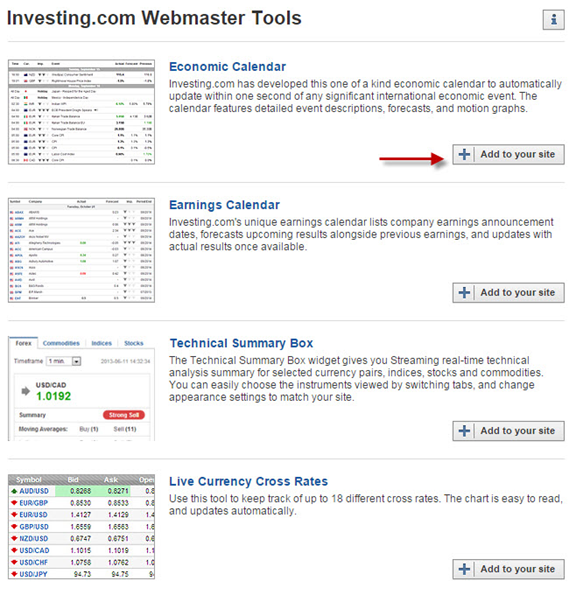 From there, you may choose your desired tool, customize it, and make sure to click on the "I Agree to the Terms And Conditions" checkbox.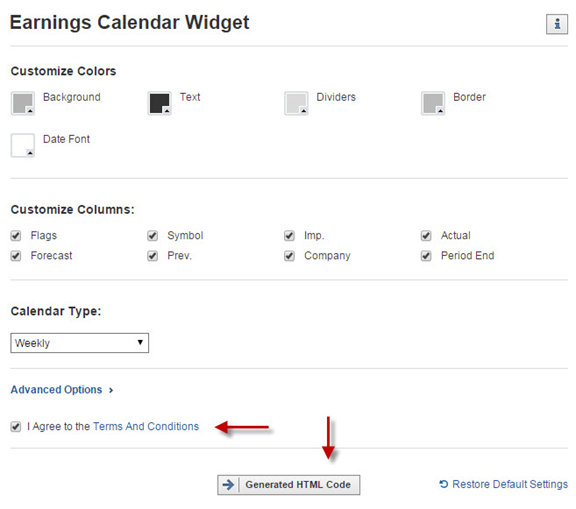 We hope you found the answers you were looking for. Please go to the
Investing Help Center
for further information.