To add an event to your personal calendar, click on a specific event, and then export that event into your calendar (only for events with an available next release date):

Note: it is not possible to export the entire Economic Calendar into your personal calendar at once.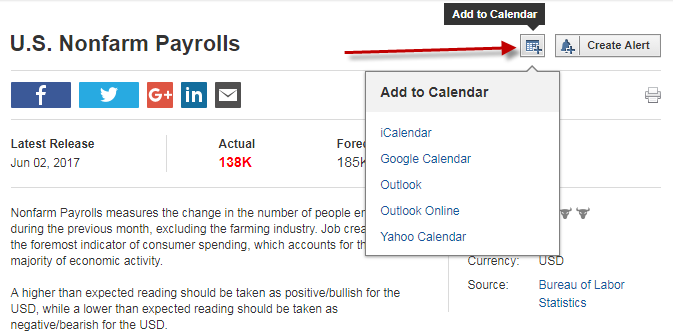 We hope you found the answers you were looking for. Please go to the
Investing Help Center
for further information.